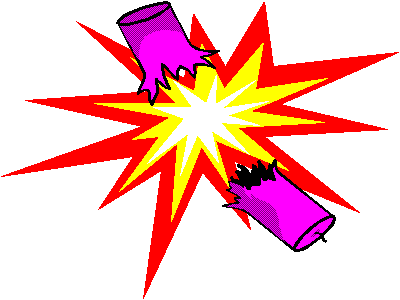 South By Southwest
Specializing in innovative software products
ICE Cube System
A multi-faceted system that provides six ways to prepare you for an emergency.
Click here for more information
Dynamite Service Duo System
It's a Service System. It's a CRM System. It's two, two, two systems in one!
Click here for more information
Dynamite Data Dictionary - a systems design tool
Two versions now available - click
Also Specializing in Products and Services for Fire Prevention
Living In Exurbia
This a story about six residents of San Diego County, California who came from vastly different backgrounds to discover that they have a lot more in common than one would have expected. Sharing the experience of a life threatening disaster changed their lives forever. While this is a fictional story, it is based on factual conditions and expert opinion. Click to view the book.
Consulting Services
South By Southwest offers a variety of consulting services to fire districts in Southern California. Our work in the industry began almost 20 years ago when we provided computer hardware and software services to the Monrovia Fire Department outside of Los Angeles. The scope of our expertise has expanded over the years to include resident communications, funding for services, abatement, etc. The following is a list of services:
| | |
| --- | --- |
| Resident communications | Newsletters, web sites, seminars, town hall meetings |
| Marketing | Advertisements, name recognition, logo, image building, presentations |
| Services | Beyond fire suppression |
| Prevention | Ordinances, brush abatement, inspection, resident education |
| Funding | Expansion & alternative funding sources |
| Fire Safe Council | Creation, incorporation, projects, funding |
| Community Emergency Response Team | Creation, training, recruitment |
Reverse 911
South By Southwest is an authorized reseller for OneCall METRO, an Emergency Citizens Communications system. This service can make phone calls to inform select blocks, sectors, neighborhoods, communities, or entire cities of emergency situations. With one recorded call sent by the dispatcher or any authorized person with a telephone, thousands of people can be notified instantly of weather emergencies, fires, prowlers, a lost child, or any information that is important to the community.
System features:
Can call 400 numbers per minute
First call delivered in approximately 5 minutes
Map-selected calls
ESRI GIS mapping interface
Very cost effective
No special equipment needed
Able to call any type of phone, even cell phones
45 second message capability
Call for more details: 760-751-1111.
Complacent Citizens?
Once complacent, now responsible - A brief history of fire service customers
© 2011 South By Southwest